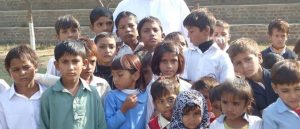 We have established a partnership with St. Joseph's Orphanage in the city of Faisalabad, Pakistan. A representative of our organization will be traveling there at the end of November 2018 to finalize a network of volunteers on the ground, finish assessments, and to allocate much-needed resources. This orphanage was founded several years ago to provide shelter and care to a few orphaned children with developmental disabilities or who were blind as there were no services available to serve these children from rural villages. Currently, they are also working to get orphaned children living on the street (some as young as 4 years old, trying to survive by any means) in the city to come to the orphanage to receive proper care, shelter, nourishment, and to begin an education. Without an education, their future is worse than grim.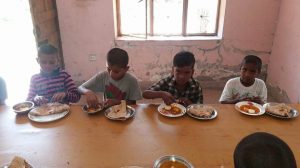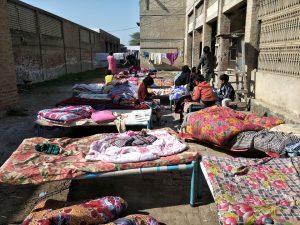 Fees have to be paid for these children to begin going back to school. Now there are over 100 children living in the orphanage, and numbers continue to grow. Currently, they only have 40 beds, with the rest of the children sleeping on the floor, or in the alley behind the orphanage. Following are different ways you can help these children who are in such great need:
For a one time donation of $100.00, you can purchase a bed with linens.
With a monthly recurring donation of $17.50 (that's only 58 cents per day), you can sponsor an orphaned child's education for the whole school year covering the cost of school fees, books and supplies, clothing, and medicines.
For $1.63 per day ($48 per month) you can provide proper food and nourishment for one orphaned child for three meals per day.
Please feel free to contact us with any questions or concerns.