Thank you to all who came out to "S.O.N.G. & CELEBRATION" Saturday night at Mechanics Hall in Worcester! It was a great night…with fantastic music from Roomful of Blues and Peter J. Newland & RadioX with special guest Mitch Chakour! The
winners of our annual raffle are:
Billy Joel Concert: Judy Durso, Leicester, MA Ticket # 0650.
Weekend in Portsmouth NH: Mike Hutchinson, Leverett, MA Ticket # 1409. 
4 Tickets to Red Sox vs. Tampa Bay: Mark McGraw, North Brookfield, MA Ticket # 0357.
Thank you everyone for your support!
---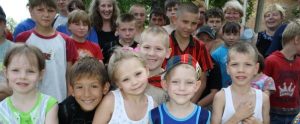 Hello and welcome to the official site for Supporting Orphans Nationally & Globally, Inc. (S.O.N.G.), formerly "Socks For Siberia." We are glad you have found us and happy you want to know more!
This front page will be the repository for news and happenings about upcoming events and information on S.O.N.G. in 2018 and in the years to come. We are planning some awesome events for this year that will help us in our mission. Donation and contact information is on the right-hand side and the bottom of the site if you need to get in touch with us.
The site is still under construction, but we will be adding content about projects we are working on, events we are hosting, the people we work with, the children we work for, photo albums, and much, much more.
If you would like to keep up with everything happening with S.O.N.G. in your inbox, please subscribe to the S.O.N.G. news and events mailing list at the right side of the page.
Please share our site and story, visit & follow our social media pages by following the links at the bottom of the page. Thank you for visiting!!!